Ethnicity
Unit G2 – Human Geography – Urban Settlement
Figure 1. Multicultural retailing in Sparkhill, Birmingham.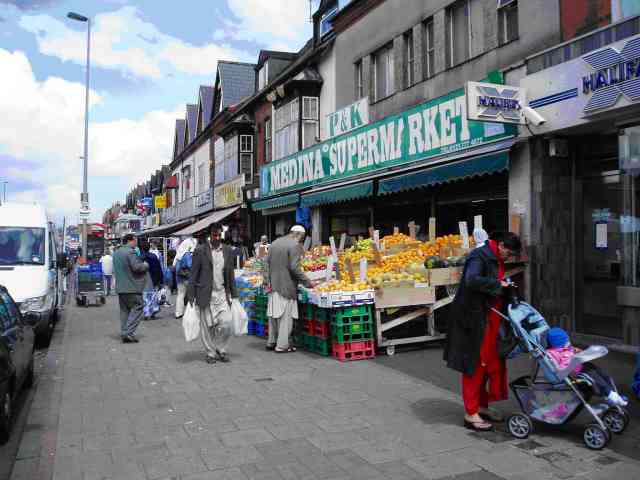 Source: KDG Photos
a) Describe how intra-urban migration can lead to ghettoisation in MEDC cities.
[5]
b) Explain how human factors influence social patterns within MEDC cities.
[10]
c) For an MEDC urban area that you have studied, evaluate the success of regeneration schemes in terms of two of the following:
- Social issues
- Economic issues
- Environmental issues.
[10]