Retail Zone - Bullring
The ground-floor land use of the central area of Birmingham CBD is dominated by retailing. The Bullring development (first opened to the public in September 2003) is now the main retail area, where most branded (well-known) stores are located, but shops are found along the entire length of New Street and High Street and parts of Corporation Street and Bull Street.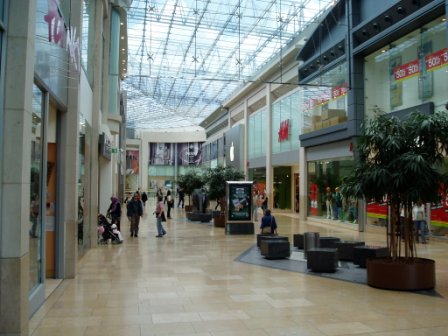 Exam Skills
Use evidence from the photograph to suggest how new indoor retail developments in the CBD improve the retail experience for visitors to Birmingham.